How to Get a Car Financed with Poor Credit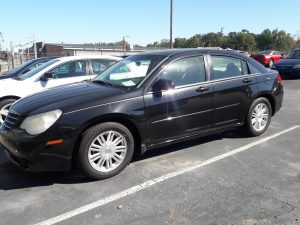 Need a car? Tired of your old clunker? You'd give anything to upgrade, but you have a pretty good idea your credit score isn't exactly stellar. So you're out of luck, right? Wrong. You have a much better chance of getting a car financed with poor credit when you follow these steps.
Check your Credit Report. When was the last time you really looked at your credit report? You may have received a copy if you were ever denied credit from a financial institution. If you've never seen your report or if it's been a long time since you have, it's time to take a gander. You can request a free credit report from a variety of online credit services. Your own bank or credit union may be willing to offer you a copy of your credit report and go over it with you. A trusted financial advisor can explain the reasons for your score and how to improve it. You are entitled to a free credit report from each of the three credit reporting agencies once a year (https://www.usa.gov/credit-reports).
Make credit improvements (if possible). First, make sure there are no mistakes on your credit report. Check all of the open lines of credit listed to make sure you agree with the balances and amounts. Look carefully for any fraudulent items listed on your report. If it shows history of late payments, missed payments, or bad checks, be sure that information is accurate. You can dispute any mistakes on your report with the credit bureau who supplied the credit report. Mistakes may take a few months to be corrected and removed from your report, but once they are resolved, your score will increase significantly.
Find a dealership that accepts poor credit. Look for Buy Here Pay Here car lots in Greensboro, NC, who are willing to work with customers who have credit challenges. You can still find reasonable interest rates at these car lots and are more likely to be accepted for a car loan than at other car dealerships. You can find reliable, affordable transportation that you will enjoy driving.
Of All the Buy Here Pay Here Car Lots in Greensboro, NC, Mike's Auto Sales Can Get You Approved
If you've applied for car loans in the past and have been declined, there's still hope. Mike's Auto Sales is dedicated to getting you approved for a car loan. Mike's believes in second chances and third chances because this one may be your chance to turn your financial situation around. You need income to buy a car, but you need a car to go out and earn a living. At Mike's you can find a reliable vehicle to get you where you need to go and help you improve your credit score at the same time. Every time you make a payment on time your credit score improves.
There's always a variety of makes, models, body styles, transmissions, fuel economies, and mileages to choose from. Buy Here Pay Here car lots in Greensboro, NC, like Mike's have constantly revolving inventory so you're sure to find a vehicle you like and can afford. Visit Mike's Auto Sales at 3214 O'Henry Blvd. in Greensboro or call (336)375-9697.