5 Common Car Financing Mistakes to Avoid
If you have ever purchased a car and financed, chances are you have made at least one mistake that cost you money. If you have ever used on-the-lot car financing in Greensboro, North Carolina, chances are even better you have made at least one of the mistakes listed below. On the other hand, if this is the first time you have ever used a buy-here-pay-here car dealership, the information below may help you avoid some of the most common mistakes.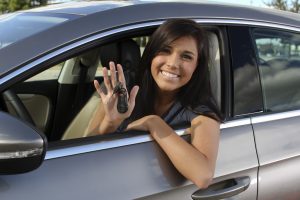 Know Your Interest Rates
A wide range of interest rates are available for on-the-lot car financing in Greensboro. They are typically based on, among other factors, your credit history, your income and how much of a down payment you have. One of the most important things you can do before you sign any loan document is learn exactly what the interest rate on your loan will be. Beware of any "add on" interest rates that might be applied if you pay off your loan early.
Beware of Added Insurance You May be "Required" to Purchase
One thing you need to keep in mind is almost every third-party auto loan financier will expect you to purchase "full-coverage" or "comprehensive" insurance. This type of insurance is designed to pay off your loan if something should happen to the car. You can save plenty of money by shopping around for insurance or contacting your current insurance company before you go shopping.
Read the Fine Print
Anytime you finance an automobile, whether in a new car lot or a used car lot that offers on-the-lot financing, you will have to sign a loan contract. It is vital you know what you are signing before you do so.
Watch Out for Hidden Fees
There are a number of "standard" fees and charges when buying a car, no matter where you buy from. Among these are titling fees, tags, closing costs and taxes. Many dealers tack these on without bothering to tell you about them, simply adding them to your down payment or building them into the loan amount. At Mike's Auto, all fees are fully explained before you sign the final documents. We want you to know exactly what fees you are paying and why you are paying them. We have nothing to hide.
Look Out for Hidden Penalties or Extra Charges
One of the issues car buyers commonly encounter with on-the-lot car financing is an early payoff penalty. Some dealers use this penalty to ensure they get the full value of the loan, even if you pay it off early. You may also find yourself paying for credit insurance, used to cover the lender in the event you default on your loan. Again you need to read any and all documents before you sign them and ask about any fees or charges you see.
If you want to avoid these risks when buying with on-the-lot car financing in Greensboro, come visit us at Mike's Auto. We offer a superior selection of top quality cars, trucks, crossovers and SUVs with the best financing rates in town.