How a Buy Here Pay Here Lot Can Help You
Whether you have problems with your credit, have recently divorced or just started a new job, you might find it difficult to buy a new car at one of your local dealerships. When you come to a (BHPH) buy here pay here in Greensboro, NC, you will find most offer financing for almost everyone who comes in. There are many ways in which this type of used car dealer can help you. Here are a few of the benefits of buying your next car this way.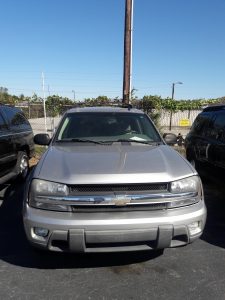 Financing Made Easy
Most buy here pay here dealers in Greensboro, NC offer either in-house financing or have access to a network of banks and lenders that are willing to work with you, no matter your credit score. If you have been turned down for car loans by your bank and local new car dealers, you are likely to find the BHPH dealers will be more than happy to work with you and help you drive away in the car of your dreams.
Improving Your Credit Score
For many years, the average buy here pay here lot in Greensboro, NC did not report your payment history to the credit bureaus. This was mainly due to the fact these types of used car dealers had nothing to do with the credit bureaus. As long as you had proof you could pay, you probably got the loan. Today, more BHPH dealers than ever are reporting to the bureaus, even though they may or may not pull a credit report. The good news is so long as you make regular payments, they are helping to improve your credit rating. This way your credit might be good enough in the future to score a standard bank or new car dealer loan.
Large Inventory
Most of the buy here pay here lots offer a far larger selection of good quality used vehicles for you to choose from. Many will carry models that are not likely to be found in the used car section of new car dealers. Along with this, you are likely to find more of these types of dealers now than ever before, as more people struggle to maintain a high credit score. This means if you can't find what you are looking for at one dealer, you can probably find it at another.
Helping You Choose Wisely
Since the average buy here pay here in Greensboro, NC starts with getting the financial paperwork and approval out of the way, you will know exactly how much you have to spend. Doing this also lets you know which of their vehicles you can choose from and which of them, if any, are out of your price range. Knowing how much you can afford to spend also helps to avoid disappointment, and ensures you can drive home in a "new to you" vehicle with minimal hassle.