Is a Buy Here Pay Here Dealer the Right Route for You?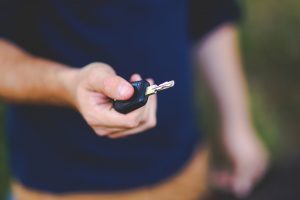 If your application for a traditional car loan has been recently rejected, then it might be a good idea for you to consider a Buy Here, Pay Here auto loan instead. Fortunately, there are a number of dealers offer Buy Here Pay Here in Greensboro.
What exactly is a Buy Here, Pay Here loan offer?
A Buy Here, Pay Here loan will allow you to make all of your payments at the dealer's car lot, instead of paying online or mailing a check. You will have to make the payments more often with a Buy Here, Pay Here loan compared to a traditional loan, but finding a Buy Here Pay Here dealer in Greensboro near you will make dropping off payments convenient and quick.
A lot of consumers feel at least a little anxious when applying for a loan and waiting for it to be granted. With traditional automotive loans, you apply for the loan through a credit union or a bank, and it can take weeks to find out if you were approved. With a Buy Here, Pay Here loan, however, the dealer will be the one to finance your purchase for you. This will mean you can get approved much quicker than you can with a traditional loan.
What are the approval requirements for a Buy Here, Pay Here loan?
A lot of consumers ask this, especially those who don't have the best credit scores. The good news is that getting approval for a Buy Here, Pay Here loan doesn't have that much to do with your credit rating. The only things you will need for your application to be considered are proof of your residence and proof that you have a reliable, regular source of income.
You're probably wondering, "so what's the catch?"
While you loan is likely to be granted, you credit score will be one factor used to determine the interest rate on the loan. And with every type of loan, a lower credit score translates into a higher interest rate. The good news is that a Buy Here Pay Here loan could be a good step towards improving your credit score.
When it comes to traditional loans, applicants with impressive credit scores will generally have to pay an interest rate ranging between three to four percent. Applicants with average credit scores can expect interest rates from five to six percent, while those with poor or subprime credit scores will have to pay interest rates around seven to thirteen percent.
If you are looking for a dealer with a Buy Here Pay Here program Greensboro, make sure you choose a reputable dealer that you can trust, such as Mike's Auto Sales.
If you're shopping automobile in Greensboro, Mike's Auto Sales has a great selection at the best prices. Stop by or call us at (336) 375-9697.