Best Time to Buy a Used Vehicle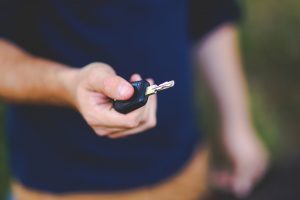 You're already saving money by purchasing a used vehicle instead of new. But did you know you can save even more on a used vehicle when you shop at the right time? Extensive studies have been done to compare trends in prices and sales throughout the year and the studies pinpoint specific times of the year that you are more likely to get a good deal on a used car. Consider this information when you start looking for used auto sales in Greensboro, NC.
Best Holidays for Shopping for Used Cars (starting with the best at number 1):
Black Friday
Veterans Day
Thanksgiving Day
Columbus Day
Martin Luther King Day
Christmas Eve
Christmas
New Year's Eve
Halloween
New Year's Day
What does this list tell us? The biggest shopping day of the year, Black Friday, is also a good time to shop for used cars. Some of the best deals and discounts are advertised during this time for all retailers, and that apparently includes car dealerships. From Thanksgiving through Christmas shoppers are often in the market for vehicles for gifts and are just more likely to be out and about shopping in the first place. New Year's is a time for changes and resolutions, and some shoppers are feeling the push of "out with the old, in with the new."
Best Months to Buy a Used Vehicle:
November
December
January
October
February
The trends in months seem to coincide with the above list of holidays. Another aspect to consider when it comes to looking at months as opposed to holidays is the release of new model year vehicles at car dealerships. New models for the following year can come out as early as spring of the current year. Typically, they appear on lots by late summer or early fall, which is why October, November, and December appear on the list. Even though it is still 2017, 2018 models are showing up on car lots now. Meaning 2017 vehicles, new and preowned, are being pushed out. Older used vehicles are pushed to sell as well to make room for new inventory.
Best Days of the Week to Purchase a Used Car:
Monday
Tuesday
Wednesday
Thursday
Obviously, weekdays are better than weekends for deals on used cars. Dealerships expect a lot of weekend shoppers, so they tend to offer incentives in the form of lower prices during the week to boost weekly sales.
Find Great Deals All Year at Mike's Used Auto Sales in Greensboro, NC
Whether you shop on these big deal days or not, you can always find a great deal at Mike's Auto Sales. Credit challenges pose no problem at Mike's. You can be approved with a buy here pay here payment arrangement. Find a reliable used vehicle to get yourself around in style. Visit Mike's Used Auto Sales in Greensboro, NC, any day of the week, month, or year (except Sundays) and find affordable prices on quality inventory. Call (336)375-9697 or visit 3214 N. O'Henry Blvd. in Greensboro.